More Website Templates @ TemplateMonster.com. April 16, 2012!
Clients List
Commercial Bank of Rwanda (BCR)
ORTPN (Now RDB)
Directorate of Immigration & Emigration
Heifer International Rwanda
GOFTC and Send-A-Cow Rwanda
UNICEF
Lutheran World Federation (LWF)
Nile Basin Initiative
The New Times
Population Services International (PSI)
International Gorilla Conservation Programme (IGCP)
RIEPA (Now RDB)
Voluntary Service Overseas (VSO)
Lutheran World Federation (LWF)
Lutheran World Federation (LWF)
Oxfam GB
Plan Rwanda
Vision Finance Company
Alliance Insurance Brokers (AIB)
Catholic Relief Services (CRS)
FEDEX Rwanda
Heifer International Rwanda
Kitabi College of Conservation & Environmental Management (Formerly under ORTPN and now under RDB)
Oxfam GB
Private Sector Federation (PSF)
RAMA ( Now RSSB)
RIEPA (now RDB)
Rwanda Rural Rehabilitation Initiative (RWARRI)
BENISHYAKA
Public Service Commission (PSC)
MINAGRI – National Sericulture Centre – SPIU – PRICE Project
RCCC Karen & Arch Diocese of Nairobi
MINAGRI and IFDC/PReFER
Be Our Client!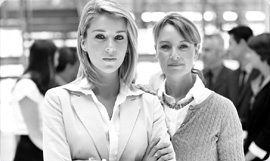 Our key goal is to move organizations to the next level by developing the capacity of their people and processes in pursuit of their respective visions. The global trend is to develop skills for the human resource, the key factor of production in the information age. We closely work with our clients to implement practical and time tested solutions to enable them stay ahead of the ever changing business landscape.
We have nurtured a team that is a one-stop shop for any organization that desires to achieve its corporate dream. We work closely with our clients to achieve specific desired goals in set time-frames. We offer varied services in skills development, business advisory services and management consultancy.
Modern organizations desire efficiency in order to achieve more, faster and for less. Our experts offer clients the best value for investment. We recognize that clients require confidentiality on information shared during consultancy assignments and hence guard such information. Partner with Think Right Associates and enjoy an environment of confidentiality and a high degree of professionalism.
More
More Clients List
Alliance Insurance Brokers
Diana Fossey Gorilla Fund International (DFGFI)
Kavumu College of Education
Kayonza District
Tearfund International
United nations Economic Commission for Africa (UNECA)
UCRIDP / IFAD
Fred Hollows Foundation
Wanda cooperative Agency
RECO & RWASCO ( Now EWSA)
DAI/USAID
KCB Bank
Rwanda Cooperative Agency and Belgian Technical Cooperation
Rwanda Development Bank
CV Research & Nike Foundation
World Vision Rwanda